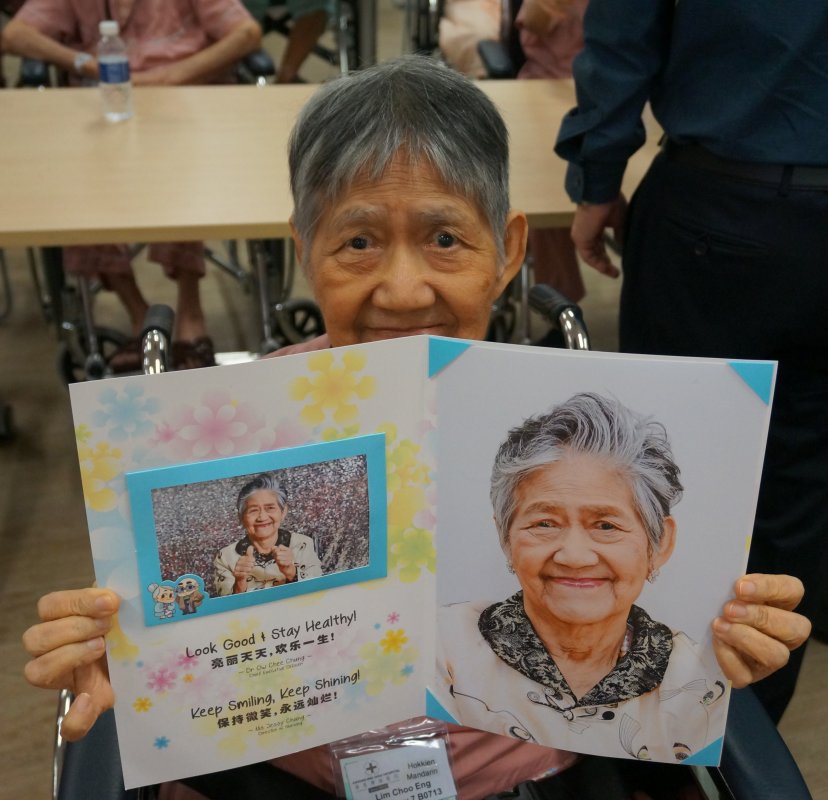 Bling-bling! Residents' Glamorous Makeover Shots
Following the style and glamour during the makeover and photoshoot session for our residents at the end of October, the session's co-organisers Kwong Wai Shiu Hospital and voluntary group Windows of Colours (WOC) came together again to hold a post-makeover gathering on 18 November where the end-products of the makeover session – glamorous shots of our residents – were also presented to the residents. Amid the performances and table-full of food, our grandpas and grandmas were also clearly delighted with their handsome and pretty self, full of smiles as they admire their makeover shots.

KWSH would like to thank the volunteers from Windows of Colours and all the styling and photography professionals who helped to capture each resident's most beautiful moment, leaving the residents with nothing but wonderful memories.