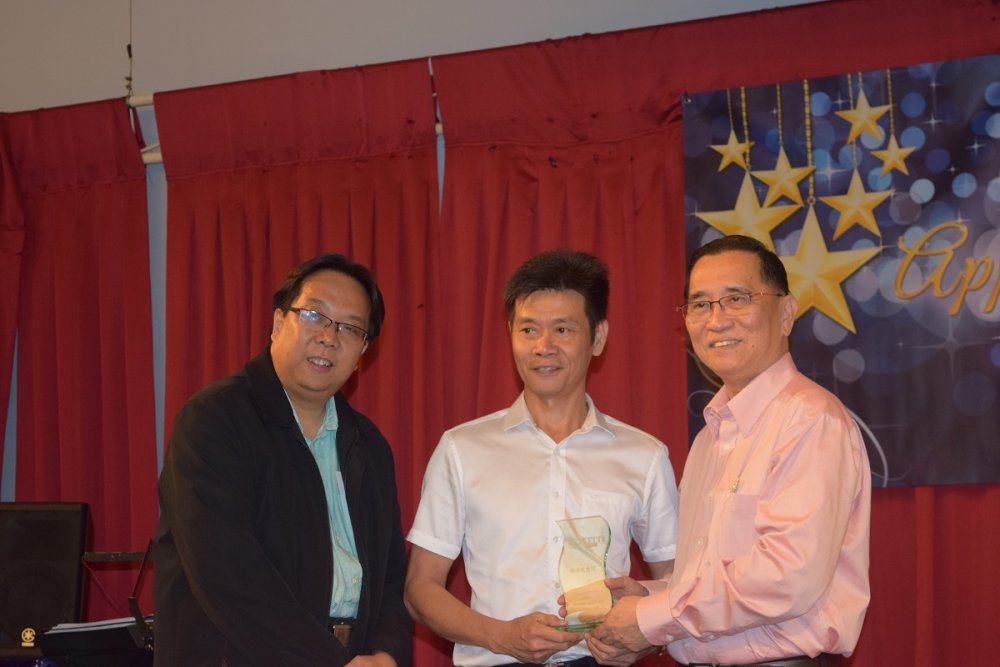 Volunteers Appreciation Dinner 2015
In conjunction with International Volunteer Day, Kwong Wai Shiu Hospital (KWSH) held its annual Volunteer Appreciation Dinner on 5 December 2015 to celebrate the spirit of volunteerism and recognise the passionate volunteers who have served alongside the hospital over the years.
More than 200 volunteers, including the Board of Directors, attended the event. The volunteers were treated to an entertaining evening of fun and food, followed by presentation of tokens of appreciation recognising their years of service. KWSH Vice-Chairman, Mr Chia Weng Kaye, PBM, applauded the volunteers for their selfless contribution to the hospital.
KWSH is deeply grateful to all the volunteers for their commitment in serving its residents and clients all these years. Many of KWSH's events and activities have been made possible, largely due to the contributions of the passionate volunteers. Volunteer performers for the dinner programme, accomplished musician Mr Jack Tan and an award winning illusionist Mr Alexander Yuen, also wowed the crowd with their entertaining performances.
Mr Chia said, "All of the volunteers have been contributing invaluable services to our community. It is great to meet all the volunteers who have helped us throughout the years. Their kindness is inspiring! We believe that our volunteers will continue to build strong bonds with our residents as we all journey together to provide fulfilling years for the elderly."
As KWSH undergoes redevelopment to become the largest single-site nursing home in 2017, the hospital needs to enhance its efforts to do even better to provide for both its residents and the community elderly at large. Hence, KWSH hopes to have the continuous support of these tireless volunteers to carry on their exemplary work.