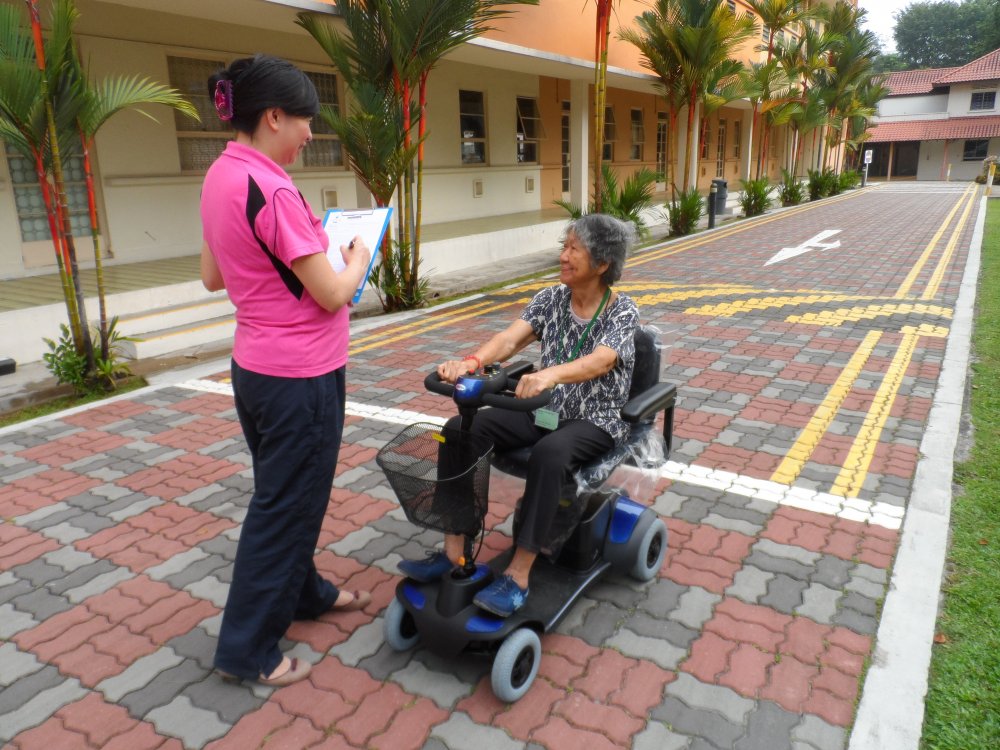 Assessment and training on motorised device
KWSH is one of the 4 eldercare service providers appointed by AIC for the motorised device (wheel-chair or scooter) assessment and training for SMF applicants. The assessment and training are to ensure the safe use of the motorized device by the SMF applicants, who have purchased such device to aid in their mobility.
KWSH DRC would be an ideal training and assessment centre for the motorized device as it is not only equipped with qualified Occupational Therapists but also appropriate facilities and features (eg. ample open space, slope/rams, lifts, within short distance to MRT station, etc.) to aid in training on the use of the device. Both centre-based and home-based training will be offered to the applicants. Moreover, home assessment will also be carried out to recommend for any home modification to the individual's home, if required.