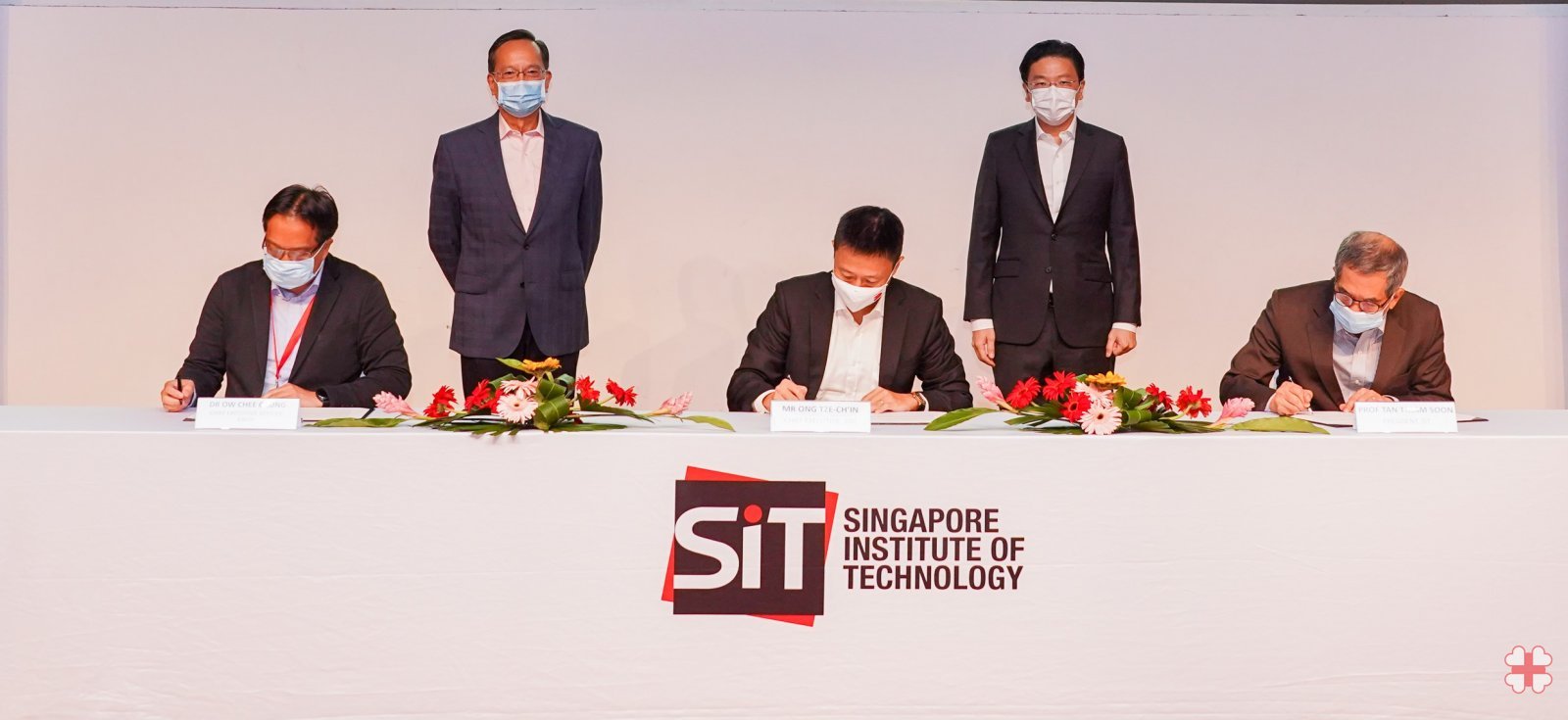 KWSH Established as the First Queen Bee in Singapore's Community Care Sector
KWSH is now a SkillsFuture Queen Bee company – the first in Singapore's community care sector. This was officially established through a memorandum of understanding that was inked on 13 November 2020 between KWSH, SkillsFuture Singapore (SSG) and Singapore Institute of Technology (SIT). The signing ceremony was witnessed by guest of honour, Education Minister Mr Lawrence Wong.
For an initial term of three years, KWSH, through its Community Training Institute, is expected to reach out to about 100 Community Care Organisations (CCOs) to enhance the sector's skills and improve standard of care. With support from SSG and SIT, KWSH's new appointment as a Queen Bee will see us engage and work with the sector in identifying relevant problems and solutions, train other CCOs in operational strategy and effectiveness, as well as support the sector's manpower and training development needs.
For instance, KWSH will deliver Healthcare 4.0-related (data-driven digital health technologies) workshops to fellow CCOs and their partners. Aimed at raising the sector's skill levels and strengthening service delivery, these workshops will cover pertinent topics like lean management, design thinking , change management, agile thinking and digital transformation. These programmes will evolve into workplace learning and innovation projects supported by  SSG's mentorship grant to drive greater adoption of learning and skills transfer.
In addition, to drive the building of the sector's talent pipeline, KWSH will participate in SSG's Work-Study programmes which offer candidates learning and on-the-job training opportunities so that they can develop sector-relevant job skills expertise. KWSH will also expand our current training efforts and collaborations with our partners such as NorthLight School, for whom we now offer community care modules and internships to their students.
We look forward to forging even closer ties with SSG, SIT and our fellow CCOs under the Queen Bee initiative, as we strive together for the betterment of the community care sector!