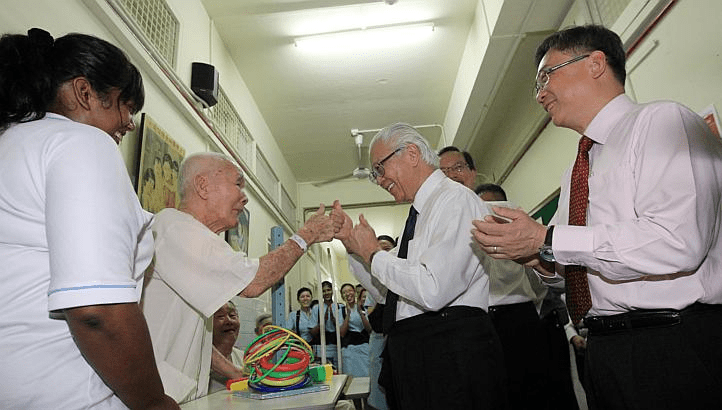 President and Health Minister Visit
On 25 June 2013, President Tony Tan and Health Minister Gan Kim Yong made a visit to Kwong Wai Shiu Hospital to pay a special tribute to healthcare workers.
During the recent hazy period, extra efforts were put in by them to ensure the well-being of patients.
President Tony Tan lauded our dedicated staff for a great job done in going about their work despite the difficulties.
Our Hospital was also one of the Hospitals that have installed portable air-coolers which are on loan from Agency of Integrated Care. The air-coolers serve as one of the cooling measures taken by our Hospital to help combat the effect of the haze.
The coolers help keep temperatures down during hazy periods where windows have to be shut in our non-conditioned wards. Moving forward, for the well-being of our patients, the Hospital will look into more cooling measures towards better air quality during hazy periods.