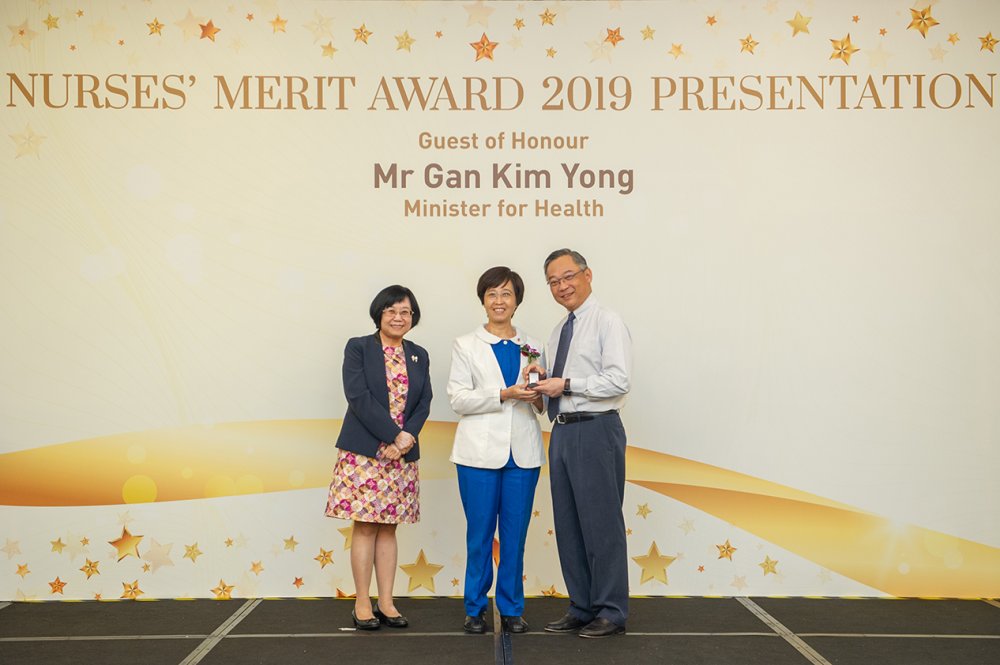 We congratulate our Senior Nurse Educator, Ms Sim Puay Cheng, on receiving this year's Nurses' Merit Award.
The Nurses' Merit Award is given by the Ministry of Health to recognize nurses who have demonstrated consistent and outstanding performance and dedication in their nursing profession.
Congratulations to SNE Sim Puay Cheng for receiving the Nurses' Merit Award 2019!