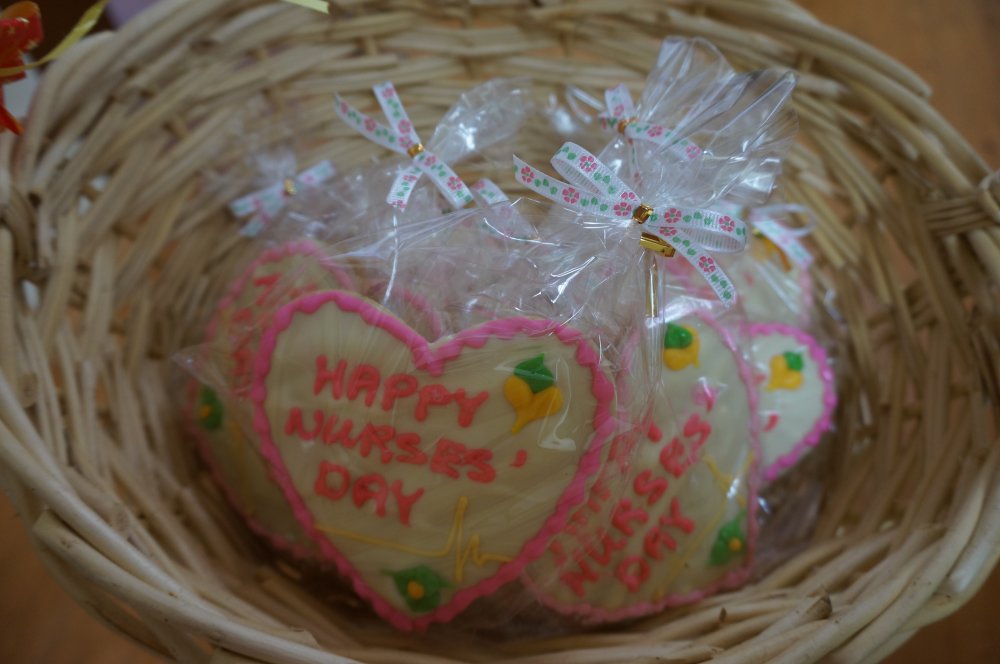 Happy Nurses' Day and Launch of KWSH Quality Festival
On 30 July 2015, KWSH held a celebration to thank all the nurses and care staff for their contribution and hard work. This year's celebration was very special as it was held jointly with the launch of the hospital's Quality Festival.

The day commenced with the distribution of  hand-made cookies to the nurses by our management team. Following that, the celebration continued with an interesting line-up of programmes.

The management team entertained the audience with an interesting song item. Another highlight was the Talent Show which unveiled the brilliant on-stage performing talents of our care staff. 

Besides going around participating in a variety of games and activities throughout the afternoon, the staff had a glimpse of all the quality projects put up by the various departments. CEO Dr Ow also emphasised the importance of every staff being actively involved in each project and urged all staff to work towards their goals of achieving improvements in their work processes.

All in all, it was great seeing the nurses immersed themselves in the fun and joy of their well-deserved celebration.