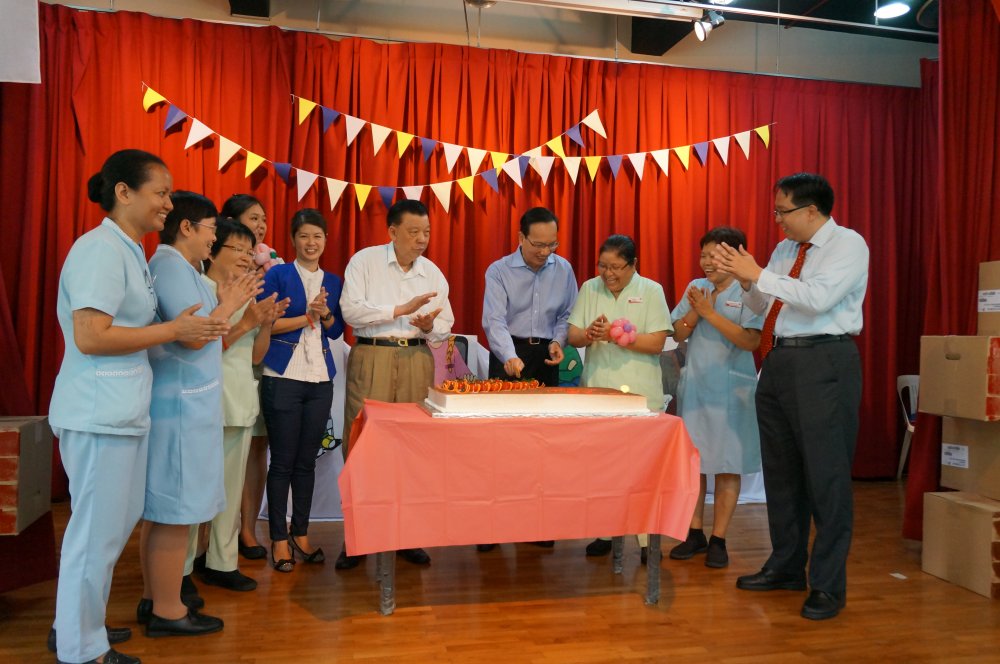 'Happy Nurses' Day' to KWSH nurses
On 01 August 2014, Kwong Wai Shiu Hospital (KWSH) held a celebration to appreciate the hard work and commitment of all the nurses.

The celebration kicked off with the tradition of our management team going around to the wards distributing chocolates to our nightingales. Following that, the celebration continued with a sumptuous buffet spread, games and activities. The highlight of the celebration was a skit put up by the management. Specially directed by our CEO, the skit brought a lot of laughter and amusement to everyone.

We sincerely thank all the nurses for their dedication in caring for our residents at KWSH.