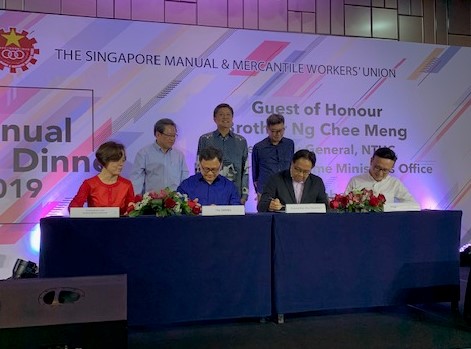 KWSH Signs Training MOU with Union
KWSH signed an MOU with our union – The Singapore Manual & Mercantile Workers' Union (SMMWU) on 29 November 2019 at SMMWU's annual dinner.
We have about 40 years of close partnership with SMMWU.  The MOU on the formation of the Company Training Committee (CTC) further affirms KWSH's commitment to train and develop our staff.  It will provide more opportunities for the development and growth of our staff as we continue to grow in the community care sector, to provide quality, comprehensive and convenient healthcare services to the needy in Singapore.  The MOU also deepens the relationship between KWSH and SMMWU!