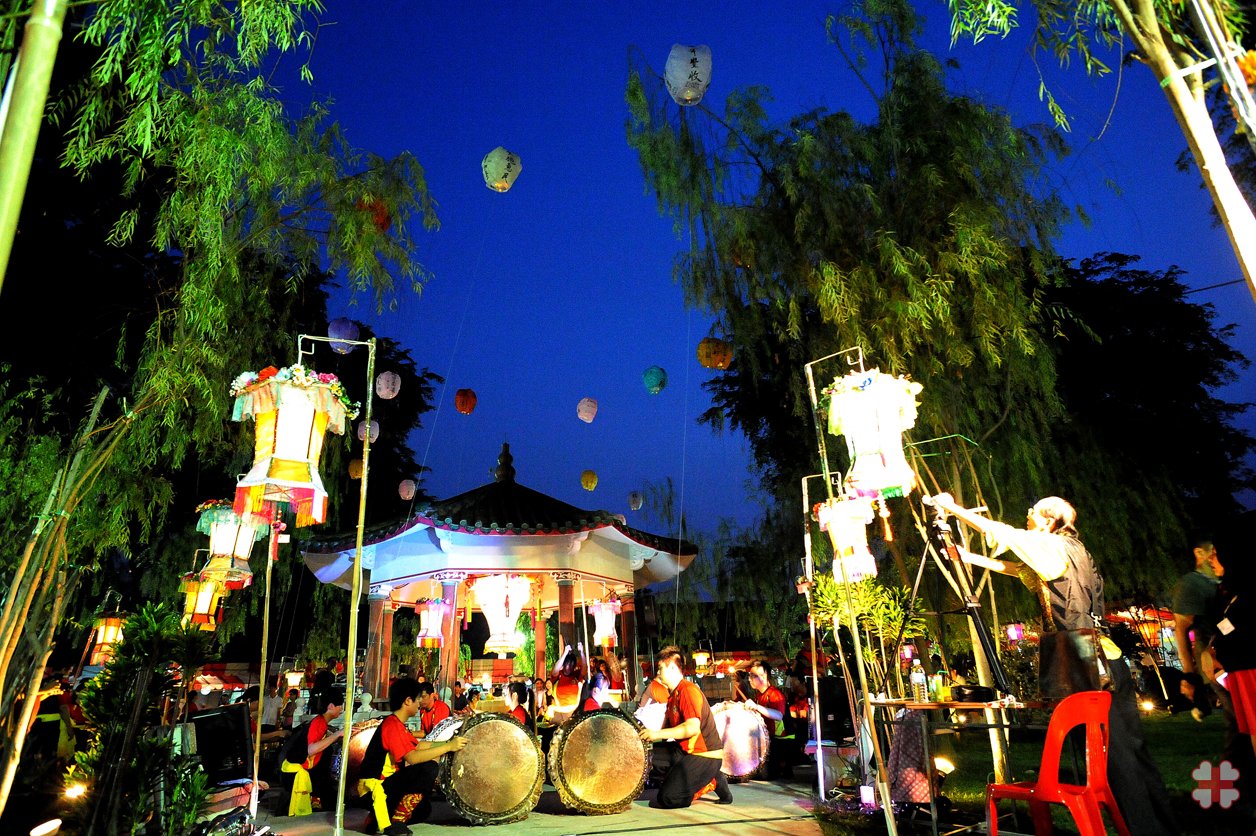 Light a Lantern, Warm a Heart – Mid Autumn Festival Celebration
Shrouded in legends, myths and cultural practices, the Mid Autumn Festival is a celebration of abundance, love and beauty. To bring the festive mood to the needy elderly residents of Kwong Wai Shiu Hospital, we organized a Mid-Autumn Festival celebration event on 16 September 2012. Our hospital has always been lauded for retaining its traditional values through the years. Hence, for the second consecutive year, our hospital invited the 20 cantonese clans who have been supporting us through the years to our celebration for a reunion. The event was held in the Hospital's compound and our residents' family members, the Hospital's donors, volunteers, and community partners were invited to join in the celebrations. Senior Minister of State and MP for Whampoa SMC, Mr Heng Chee How also graced our event as our Guest-of-Honour.
This year, we saw the Hospital's compound decorated and lighted up with elaborate displays of traditional lanterns hand-made by our volunteers and sponsored by generous donors. Adding on to our myriad of handmade lanterns this year, we also had "Kong Ming Dengs" (sky lanterns) being released into the sky by our donors. Families that came formed a convoy armed with lanterns in tow and warm hearts filled with excitement. The evening enveloped all of us, but did not overshadow our excitement, and only fuelled it further. There were performances such as the LED dragon dance which was a fusion of tradition and technology; making it a truly animated sight for all to see, as well as a few of our volunteer singers who belted out familiar tunes. Our GOH and Chairman were also invited to start off a lotus wishing ceremony. Guests were encouraged to partake in the ceremony by purchasing lotus flowers where all sales proceeds were donated to Kwong Wai Shiu Hospital.
It is events like these which allow us to see what a wonderful melting pot our communities are. The atmosphere that night was truly one of festivity, joy and excitement.