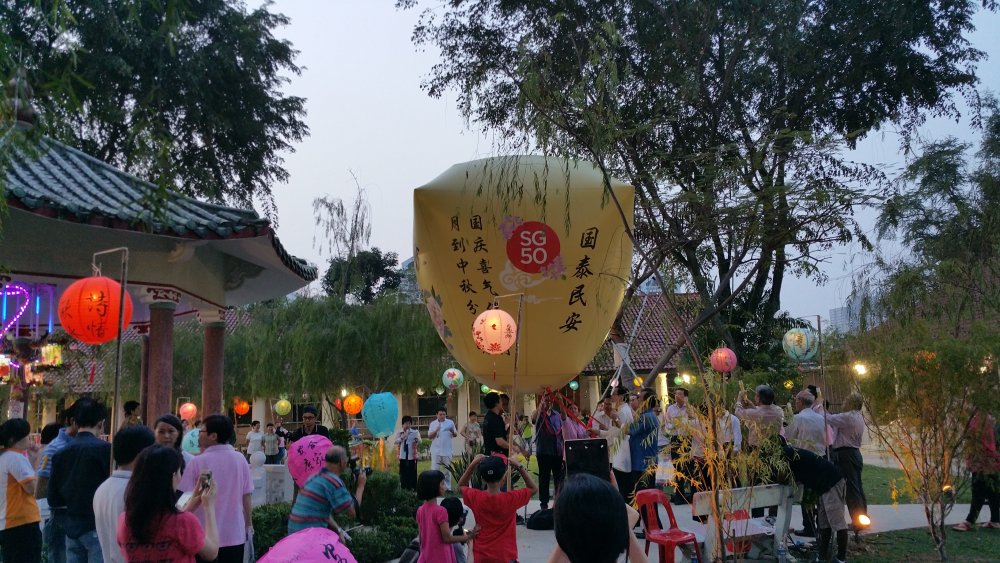 KWSH Mid-Autumn Festival Celebration 2015
On 19 Sept 2015, KWSH celebrated its annual Mid-Autumn Festival with the board members, donors, 19 chinese clans, and residents and their family members. It was a joyous occasion as our hospital's beautiful heritage garden was transformed into a lantern wonderland; a setting perfect for the Mid-Autumn Festival.
All the lanterns displayed during the festival were hand-crafted by our volunteers, which included more than 500 individually hand-painted paper lanterns and 26 revolving lanterns made from recycled plastic egg trays. These lanterns, tagged with individual names, were generously sponsored by our philanthropic donors.
The start of the celebration was marked with the release of a giant sky lantern (孔明灯), measuring 3.0 metres by 2.5 metres – the biggest ever in Singapore, which also doubled as the highlight of the night. The donors were then invited to release a total of 24 smaller sky lanterns with us. Along with the residents, they also enjoyed singing performances by our volunteers, and participated in a 'lotus wishing' ceremony as well as lantern walks around the hospital's garden.
KWSH would like to thank the all its generous donors who made the celebration possible. We are also thankful to the many volunteers for all their hard work in making this event a great success.