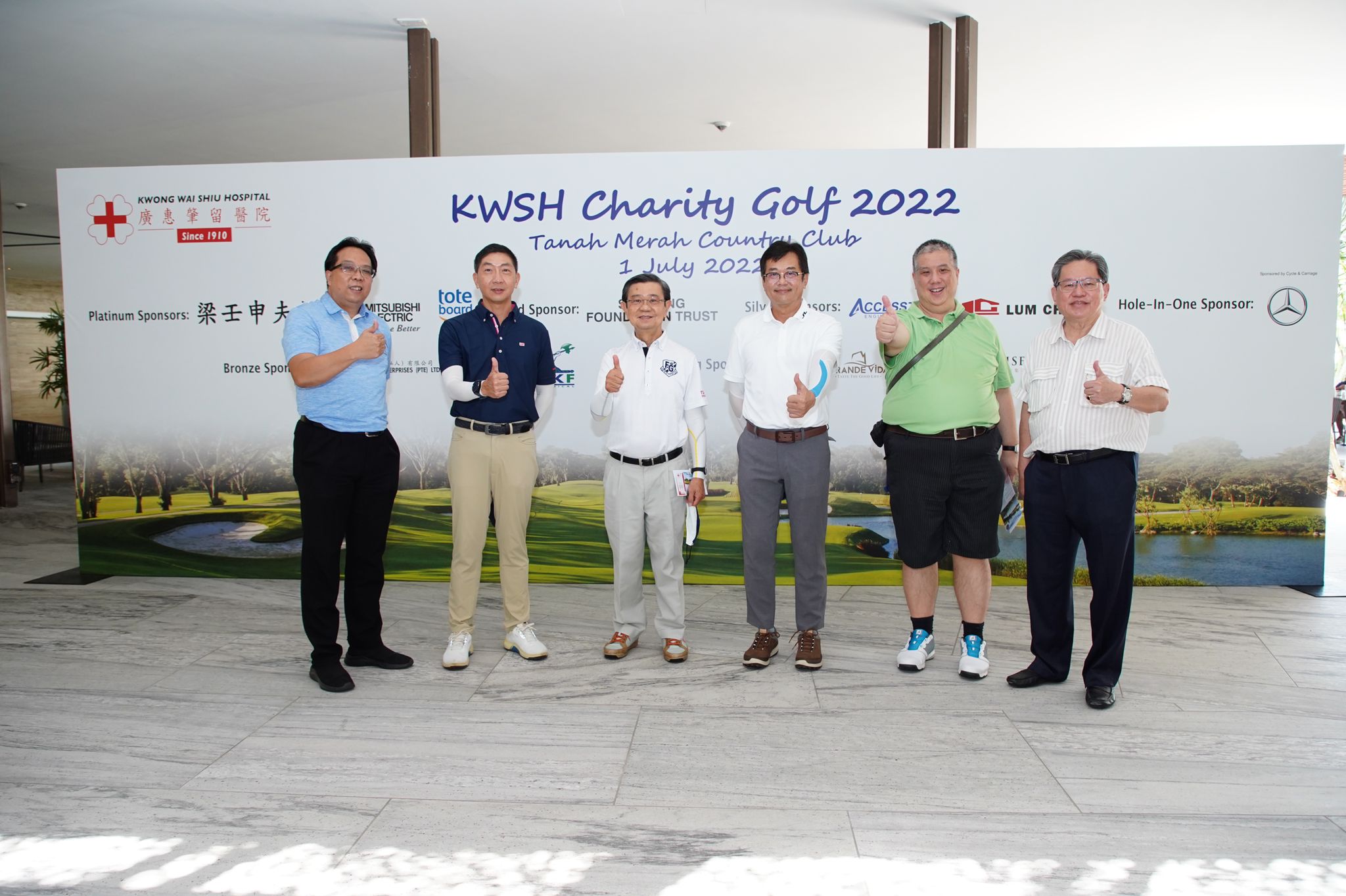 Golfing in Full Flight Again
The annual Kwong Wai Shiu Hospital (KWSH) Charity Golf Tournament was held at the Tanah Merah Country Club (Tampines Course) on 1 July 2022. Among the field of 140 golfers was KWSH's Patron, Mr Wong Kan Seng, who graced the event together with donors and representatives from various private sector corporations to help raise a total of $453,500 for the Hospital.
Besides playing for a worthy cause, the golfers had a good time networking with one another, not just out on the green, but also at the post-golf appreciation dinner that finally made its way back after two years of stringent Covid measures meant the dinner could not be held for the past two years, with the entire golf event being cancelled altogether in 2020. It was great fun once again as our guests and golfers celebrated over a sumptuous dinner, merrily catching up with one another and looking forward to more charitable feats in the coming year. The lucky ones also walked away with our lucky draw prizes.
KWSH would like to extend our heartfelt appreciation to all the donors and sponsors in making this event a great success. The funds raised go a long way in alleviating the financial burden on our resources and will certainly enable us to continue serving the needy elderly!