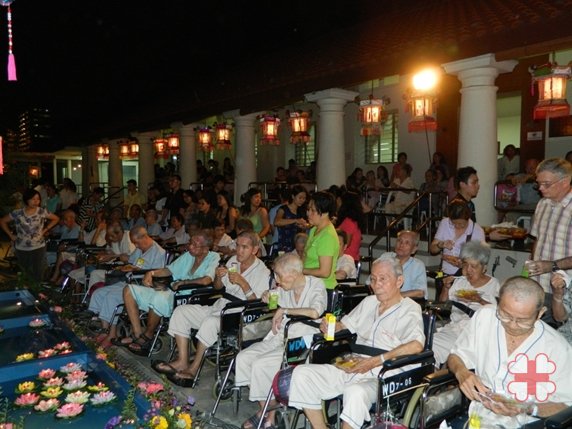 Kwong Wai Shiu Hospital "Light a Lantern, Warm a Heart"
A hundred and one years ago, Cantonese community leaders, along with representatives from three Canton prefectures (Kwong Chau, Wai Chau, and Shiu Heng) set up Kwong Wai Shiu Hospital in Singapore to support the sick and needy.
Now, a century later, on 11 September 2011, representatives from 19 Cantonese clans and associations gathered at the Hospital to jointly celebrate the traditional Mid-Autumn Festival by warm heartedly and joyfully light up the lantern adopted by each respective organization. The ceremony represented a declaration of unity and a reaffirmation of their commitment to charity work, passed down from their ancestors; to continue to work towards the new goals of Kwong Wai Shiu Hospital in this new age, and to bring the hospital to even greater heights of service to the country and community.