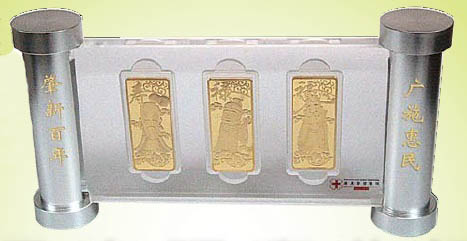 This limited edition set of 24K gold plated "Prosperity Fu Lu Shou" medallions denotes the three attributes of a good life. "FU" which brings you an abundance of happiness; "LU" which brings you good wishes and prosperity, and "SHOU" is to bless you with good health and longevity.
KWSH would like to thank all the kind-hearted donors for their ardent support and sincerely hope "Prosperity Fu Lu Shou" will bring you happiness, prosperity and a good healthy life ahead.
While stocks last. Please call 6422 1293 for more details.