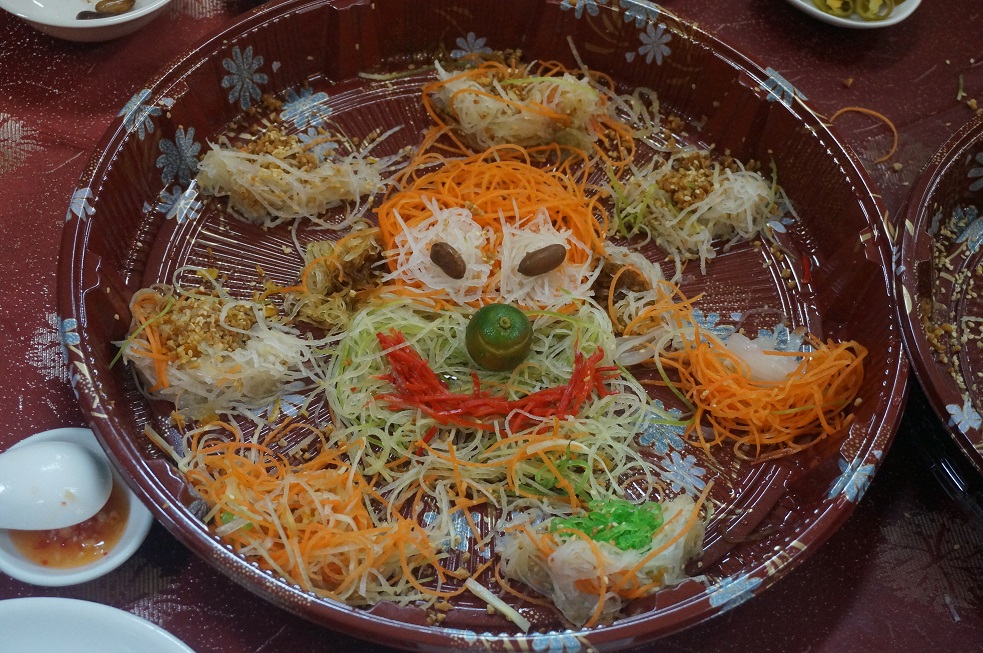 Big Family Reunion with Getai
On 13 February 2016, Kwong Wai Shiu Hospital (KWSH) organised a heartwarming big 'KWSH' family reunion. Planned in conjunction to celebrate '人日', a significant day in the Chinese New Year Festive celebration, this event was a good opportunity for the residents to get together with family, especially for those who were not able to have a reunion meal with their loved ones on the eve of the festive.

Singapore's very own Getai Chameleon (新加坡歌台"千变王子") – Hao Hao (皓皓), along with a group of veteran getai stars decked out in their colourful costumes, presented spectacular stage performances to the residents. Crowned several times the best male getai singer and also named one of the top most popular getai artistes at the annual Shin Min-Wanbao Getai Awards, the ever flamboyant Hao Hao effortlessly wowed the crowd at KWSH's 'Big Family Reunion'.

Known as a caring person with a tender heart for older folks, Hao Hao often gives back to the elderly community, especially during the Chinese New Year (CNY) season where he and his team of like-minded getai artiste friends would bring festive joy to the less fortunate elderly. Hao Hao and his team also distributed red packets and goodie bags to the KWSH residents.

The residents not only dined in a rare banquet setting but also enjoyed the bonding time with their loved ones during the Creative Yusheng Design Competition at the lunch. Together with their family members, the residents showcased their creativity in dressing up their own Yusheng dish with the ingredients provided.

Other residents who were not able to join the banquet due to mobility challenges were treated to a delicious set lunch specially created by KWSH. The kitchen chef prepared a sumptuous menu which included dishes like lotus soup <好运连连>, steamed minced pork with wolfberries <岁岁平安>, stir-fried broccoli with mushroom <锦上添花>, steamed fish <年年有余>, fish porridge <福如东海>, and fresh fruits <甜甜蜜蜜>.

KWSH would also like to extend its heartfelt appreciation to Mr and Mrs Michael Kum of M & L Hospitality, who had generously sponsored this fabulous CNY lunch for all the residents.