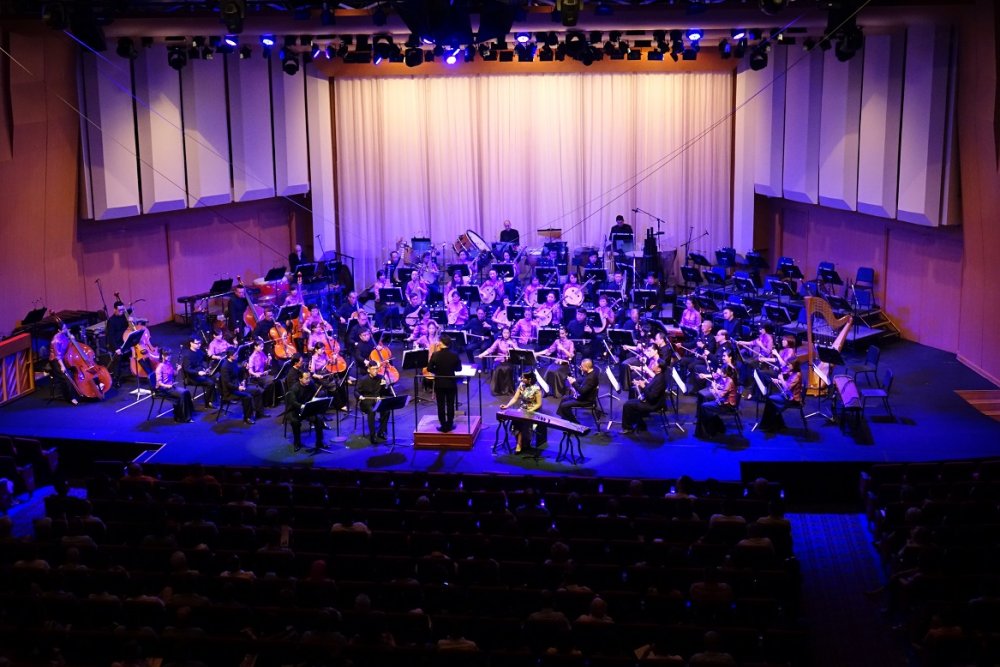 Mother's Day Charity Concert 2016
KWSH held its annual Charity Concert at the SCO Concert Hall on 6 May 2016. Organised in conjunction with Mother's Day, the concert is part of the hospital's fundraising efforts to enrich and better the lives of the needy elderly.

Gracing the event with her presence was Dr Amy Khor, Senior Minister of State, Ministry of the Environment and Water Resources & Ministry of Health. KWSH was also honoured to have the talented Singer-Songwriter Mr Hanjin Tan as the Vocal, and Singapore Chinese Orchestra's internationally renowned Resident Conductor Mr Quek Ling Kiong for the concert, one of the major events on the hospital's calendar.

Mr Patrick Lee, Chairman of KWSH, said "We are extremely grateful to our donors for all their generous donations. Their support allows us to continue serving our residents and the community with quality care. The concert was a great success and I'm sure the audience thoroughly enjoyed the performances."

The audience enjoyed a medley of beautiful orchestra pieces such as 《摇篮曲》, 《童年的回忆》, 《江南风韵》, as well as song performances by Mr Hanjin Tan on his own compositions, including 《我们都有错》, 《一步一步爱》 and 《站起来》. The evening ended on a high note with a finale song by Guest-of-Honour Dr Amy Khor, KWSH Chairman Mr Patrick Lee and Organising Committee Chairwoman Ms Terene Seow. They belted out the evergreen Cantonese song – 《万水千山总是情》 – which left the audience in a buoyant mood.

KWSH would like to extend its sincere thanks to all the kind donors and sponsors, including Leung Kai Fook Medical Company (Pte) Ltd, SC Wong Foundation Trust, the family of the late Mr Loh Ah Lay Richard, Tote Board and Singapore Turf Club for attending the event and making it a memorable one. KWSH would also like to thank all the members of the Organising Committee for their dedication in making the concert a success. A total amount of $979,000 was raised, which will go a long way towards helping the residents.