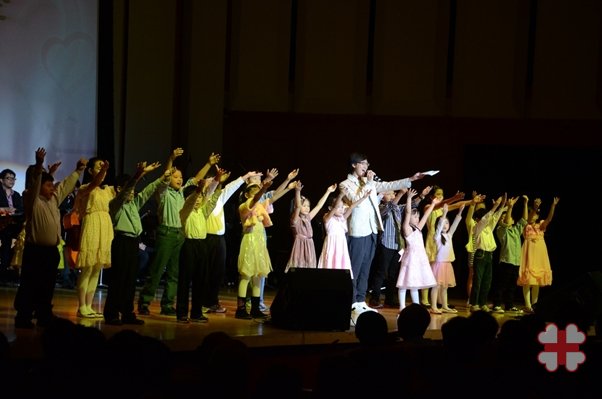 101st Anniversary "Singing Songs, Sharing Love" Charity Concert
Through the many years of accumulated experience in the caring for the elderly, the Hospital realized that music was able to provide patients with mental support to allow them to bravely face life's adversities.
The Hospital was pleased that it had many volunteers from the music circle, some visiting and singing for patients, some organizing charity concerts to raise funds for the Hospital. The concert held on 7 November 2011, was the first of many such events for the donation drive to raise funds for the redevelopment after the plan was announced in October.